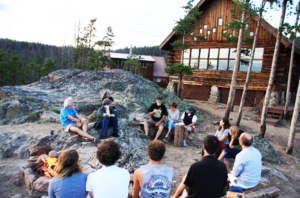 Inspiring the FUTURE Journey--With Your Help!
Shadowcliff is a place where true teamwork is nurtured and people of all backgrounds can come together for a common purpose. In ways you've maybe never experienced before, we invite you to experience a collaborative effort where your input and values are heard and ideas are put to work.
The Gen Z Advisory group will work with our Shadowcliff Board of Directors to create new initiatives and explore possibilities for meeting the needs of Generation Z.
---
What to Expect
We are an established nonprofit retreat center looking for participants for a service project that creates a Gen Z Advisory Group to help Shadowcliff plan it's future.
Participants will work with other Gen Z Advisors and the Shadowcliff Board to help explore, ideate and support a deeper connection between Gen Z and Shadowcliff's strategic focus.

---
Benefits
Gain first-hand experience in short and long term planning and development.
Collaboratively practice creative problem solving and decision making skills with other members of the Gen Z Advisory Council.
Learn best practice conversation circle skills (facilitated listening & sharing) focused on Gen Z concerns.
---
Workshop
3 day advising & strategy workshop at Shadowcliff in Grand Lake, CO June 5 - 7, 2020.
---
Shadowcliff Values
Healing – We create safe space for contemplation and healing of body, soul, and earth.
Growth – We encourage the spiritual, intellectual, and experiential journeys of all.
Interconnection – We respect the interdependent nature of all life.
Community - We nurture deep & meaningful relationships, honoring our differences.
Affordability - We intentionally provide a variety of accommodations and programs.
---