Friday, September 4- Monday, September 7, 2020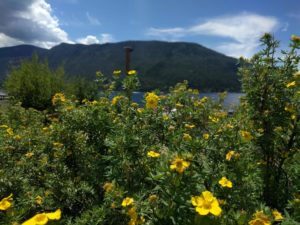 Need time away from the day-to-day?  Time to Rest? Renew? Create?  Give yourself Labor Day weekend off!
Come "retreat" from the everyday; replenish, restore, and rediscover the richness of who you are and what really matters to you.

---
Program
In the serenity of Shadowcliff Mountain Lodge, and pampered with nourishing meals, we will move gently between designed creative group activities and unstructured free time.
Planned group activities invite us to deepen into ourselves using personal altars, writing, collage, and drawing.  Throughout our structured time, we will have the opportunity to connect with other women, make new friends, and share from our hearts.
For your free time, there is a wealth of activities to choose from:  hike, watch the clouds, read a good book from the Shadowcliff library, nap, walk to the lake, journal, enjoy new friends, explore Rocky Mountain National Park.  Or, make no choice at all, and just "be".
Bring your curiosity and willingness to relax, explore and connect . . . with yourself, other women, and Nature.  You are welcome here!
---
Accommodations
Perched above Grand Lake and nestled in the mountains on the western side of Rocky Mountain National Park, our cozy lodges provide private guest rooms with rustic charm. Look out over Grand Lake or the Shadowcliff campus from Cliffside Lodge. Bathrooms are shared.
---
Dining
From dinner the night you arrive to breakfast the morning you check-out, our chef will lovingly prepare foods in our Compassionate Kitchen. Inspired by what's available locally and in season, we serve delicious food focusing on organic ingredients. All meals are served buffet style and include drinks. Special diets may be accommodated with notice.
---
Pricing
Come experience this all-inclusive 4 day, 3 night getaway for:
Early Bird Rate:  Now through May 12th:  $535. double occupancy / $695. single occupancy (3 nights' lodging, 8 meals, taxes)
Standard Rate:  May 13th – June 23rd:  $635. double occupancy / $795. single occupancy
Late Rate:  June 24th – July 7th:  $735. double occupancy / $895. single occupancy
Your Retreat Leader:
As a former psychotherapist, Krystala Kalil guides with a non-invasive facilitation style.  Originally a teacher of young children, she understands the importance of providing a stimulating learning environment. 
Through Igniting Powerful Women, Krystala assists women who want to express their curious, playful selves, women who feel a creative ache that wants to be explored.  Krystala champions women who yearn to get back to the basics of who they are and what really matters to them.  She currently leads two women's writing groups in Santa Fe, "Women Writing for the Fun of It" and "Journal the Journey".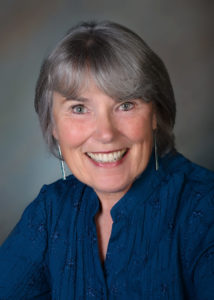 Krystala Kalil holds an M.A. in Psychology and Counseling and an M.A. in Human Development.