Friday, September 4- Monday, September 7, 2020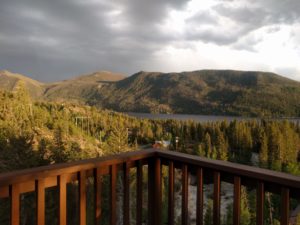 Do you feel overworked, like you're pushing too hard, your to-do list never ends, and time off never starts?
Over the Labor Day weekend, put it all on hold and come to the Colorado Rockies!
Join us at Rest! Renew! Create!  A Women's Retreat at Shadowcliff Mountain Lodge, the perfect setting for rejuvenation, renewal, and creative expression.
Reboot and reset. Personal time and group creative activities are a perfect mix.  Your family, your colleagues, and you will be glad you took this time out for yourself.

---
Program
We will first welcome our creative selves into the room with appreciation and respect, and then delve into group activities designed for delight and self-discovery.  As you deepen into yourself, you will have the opportunity to connect with other women at new levels.
Creativity is a birthright - no experience necessary. Bring your curiosity and willingness to experiment and explore.  We will leave our critics at the door.
And for your personal time? Consider a hike, connecting with new friends, a nap, or a drive into Rocky Mountain National Park.
Check out the schedule: Rest! Renew! Create! 2019
---
Accommodations
Perched above Grand Lake and nestled in the mountains on the western side of Rocky Mountain National Park, our cozy lodges provide private guest rooms with rustic charm. Look out over Grand Lake or the Shadowcliff campus from Cliffside Lodge. Bathrooms are shared.
---
Dining
From dinner the night you arrive to breakfast the morning you check-out, our chef will lovingly prepare foods in our Compassionate Kitchen. Inspired by what's available locally and in season, we serve delicious food focusing organic ingredients. All meals are served buffet style and include drinks. Special diets may be accommodated with notice.
---
Pricing
Come experience this all-inclusive 4 day, 3 night getaway for:
$635/person double occupancy ($535 early bird special for registrations prior to May 12, 2020)
$795/person single occupancy ($695 early bird special for registrations prior to May 12, 2020)
Your Retreat Leader:
Originally a teacher of young children, Krystala Kalil understands the importance of providing a stimulating learning environment, and a non-invasive facilitation style.
Through Igniting Powerful Women, Krystala assists women who feel burned out, invisible, empty . . . women who know there is more to life than stress and disconnection . . . women who feel a creative ache that wants to be explored, but they don't know where or how to start . . . women who want to remember their curious, playful selves.   Krystala facilitates a rediscovery of, and journey back to, joy and vitality.  She champions women as they reclaim and strengthen their own creativity.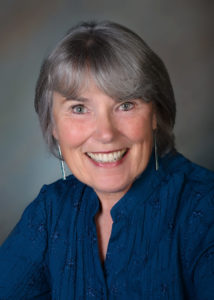 Krystala Kalil holds an M.A. in Psychology and Counseling and an M.A. in Human Development.