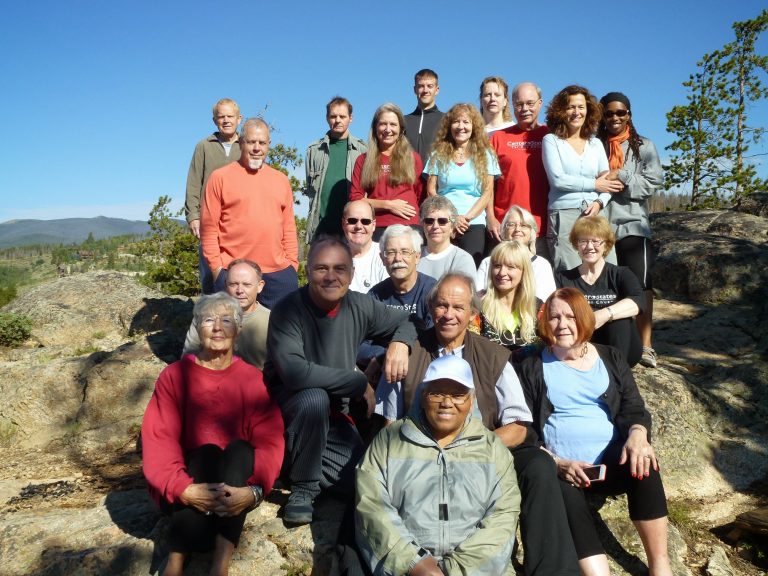 It was sometime in the spring of 2004 that I received a mailing from Bridging the Gap, an organization whose goal is to make Kansas City sustainable. In that mailing, there was also some information about a place in Colorado called Shadowcliff Mountain Sanctuary.  Coincidentally I was looking for a new venue for my Tai Chi training camps, so I called the co-directors, Bob Mann and Judith Christy, who were still living in Kansas City and, sight unseen, reserved dates for my first camp August 12-15, 2004.
This August my Tai Chi group will be meeting for our 15th annual camp at Shadowcliff.  It is, without doubt, one of the highlights of my year and I know that it is for the many people who've had the opportunity to spend time in this extraordinary place.  We have much gratitude for its existence, the staff, and volunteers – we miss you JJ – and the sheer beauty of the environment, not to mention its vital mission.
At the end of our first camp in 2004, one of my participants asked if she could read a poem to the group before we left to go our many ways.  She felt it caught the essence of her experience practicing Tai Chi in the Chapel and the enormous energy and happiness she felt.  I think many people who stay at Shadowcliff must have this experience.
When we get out of the glass bottles of our ego,
and when we escape like squirrels turning in the cages of our personality
and get into the forests again,
we shall shiver with cold and fright
but things will happen to us
so that we don't know ourselves.
Cool unlying life will rush in,
and passion will make our bodies taut with power,
we shall stamp our feet with new power
and old things will fall down,
we shall laugh, and institutions will curl up like burnt paper. 
~D.H. Lawrence
Kim Kanzelberger
Center States Tai Chi Chuan
Kansas City, Missouri