The Shadowcliff Group Experience
Having a group stay at Shadowcliff is a one-of-a-kind experience. There's something wonderfully intangible and deeply spiritual about your time at Shadowcliff, even if you're onsite for a business meeting. There are more than a few unique aspects about a group experience at Shadowcliff, but here some key things you should know:
We share our mission, history, and a bit about who are (along with important safety information) with your group;
It's important to us that each group sharing in meals served in our Compassionate Kitchen contribute to the Shadowcliff community through post-meal dishwashing seva (pronounced say-va, the sanskrit word for selfless service);
Every guest at Shadowcliff makes their own beds upon arrival and throughout their stay- there is no in-room nightly maid service;
Our well maintained lodge bathrooms are shared with our other guests and staff;
Be sure to check out all of our policies and important information

.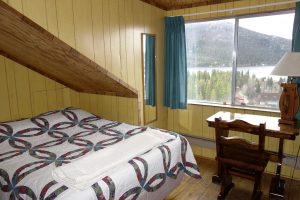 We offer a variety of European-style lodge rooms, hand built cabins, and hostel dorms, all with a distinctly unique feel that has been described as reminiscent of summer camp and peacefully rustic. Built with love by hundreds of volunteers or many years, our rooms and cabins are a wonderful place for your a group experience.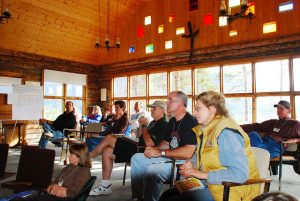 The Shadowcliff campus includes a variety of spaces supporting large and small group meetings, group gatherings, breakout sessions, and private contemplation. We have two private indoor meeting rooms, one large outdoor meeting space, several nooks and crannies both indoors and out, and even an on-site interpretive trail!
A place where the food we prepare and serve is an extension of our mission, you'll find delicious, nourishing food cooked with seasonal freshness and your group's needs in mind. We strive to accommodate a wide variety of dietary needs so that everyone can share in the meals together.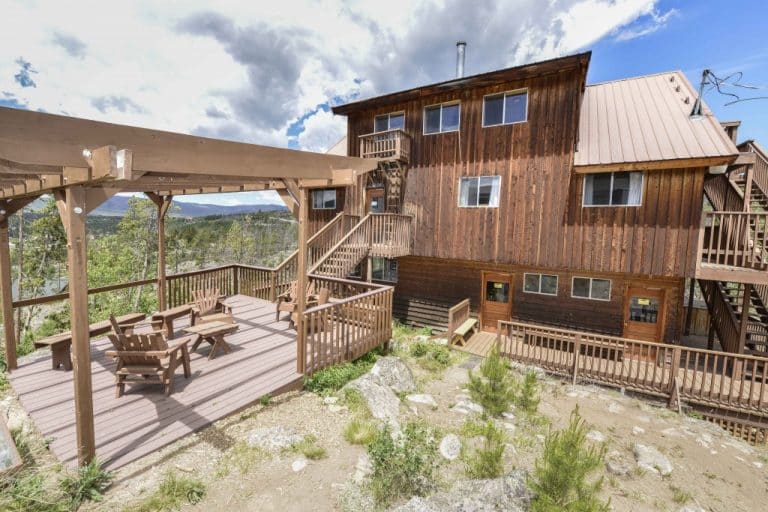 Groups looking to do their own cooking can book a stay that includes just lodging and a meeting space. Cliffside Lodge has 7 rooms, 4 bathrooms, an indoor dining space, a large kitchen complete with two refrigerators, cooking tools, and appliances, a small deck, and a third floor lounge with books, games, a piano, indoor fire pit, tables, chairs, and comfy seating, that also serves as the meeting space. $695/night up to 25 adults. Cabins may also be available for your lodging-only group stay.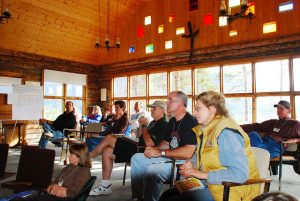 Our most popular group experience, the all-inclusive package provides your group with lodge rooms in Rempel and/or Cliffside lodges, a coordinating meeting space, use of the Shadowcliff grounds, wi-fi, and three meals a day. Staff lead or coordinated activities and professional services such as guided hikes, meeting facilitation, drives and wildlife viewing in Rocky Mountain National Park, star gazing, educational pontoon boat rides on Grand Lake, story telling, and more are also available for an additional charge.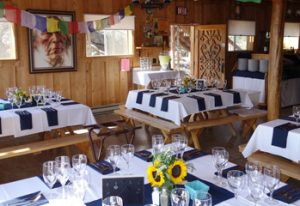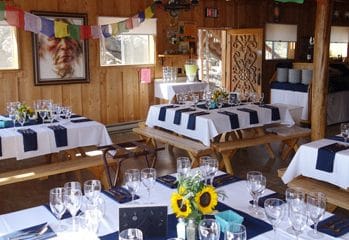 Building upon the all-inclusive package, Shadowcliff can work with you to co-create something truly unique. Using our extensive knowledge of programming and educational flow, we work with you to bring life to your ideal program. Over the years we have worked in partnership with businesses and organizations and like Treatment Education Network, Sharing Nature Worldwide, National League of Cities, and the International Society for Sustainability Professionals. Contact us for pricing.
All of our group experiences are booked directly with our Executive Director, Kathy Baldwin. If your interest has been piqued, please click below and fill out the contact form. Kathy will be in touch shortly. Thanks!