Located in Grand Lake, Colorado, our non-profit lodge and retreat center provides rustic, welcoming accommodations where connection to people, place, and contemplation come naturally. We offer a variety of European-style rooms for guests with stunning lake and/or mountain views. Our distinctly unique feel has been described as reminiscent of summer camp, joyfully warm, and peacefully rustic. We offer comfortable, relaxing private guest rooms in our Rempel and Cliffside Lodges with shared gender-specific bathrooms and private showers. Within our Rempel Lodge we have men's and women's hostels, each with 5 beds. Shadowcliff also offers three wonderful cabins, each with their own character.
Shadowcliff is open from Memorial Day to the end of September. Please note – smoking is not allowed anywhere on Shadowcliff property, and pets are not permitted. Access to all units includes uneven and rocky terrain and/or stairs.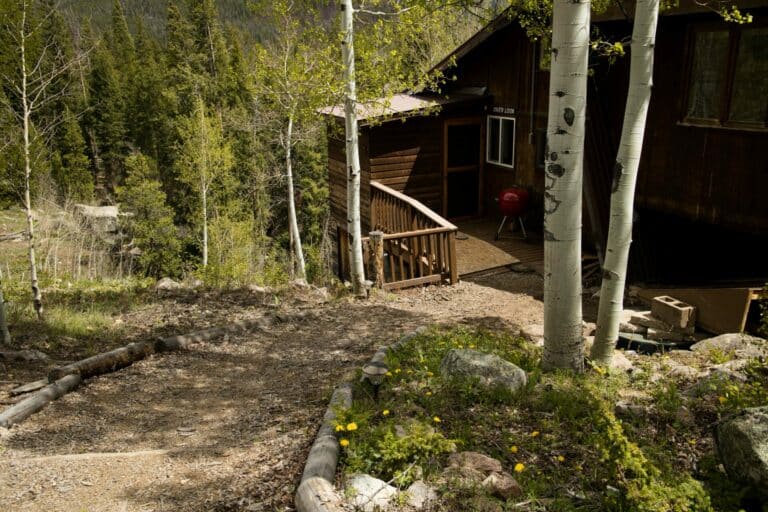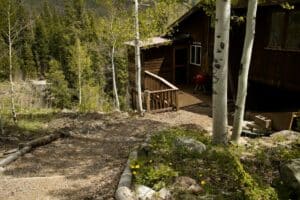 Shadowcliff offers a choice of three cabins, each one with a unique location on our campus. Whether bordering the North Inlet Stream or looking onto Shadowcliff's grounds, our cabins are comfortable for individuals, families, or small groups.
Shadowcliff offers guest rooms in two lodge buildings, Cliffside and Rempel. Our lodges serve as the principal guest spaces for vacationing folks, workshop and program participants, and family gatherings.
Our hostel dorms are a unique offering in Grand Lake. The only hostel located on the western side of Rocky Mountain National Park, our men's and women's hostel beds are popular among CDT hikers, retreatants, and travelers of all kinds.