Working at Shadowcliff
Grand Lake is a small mountain town located 2-3 hours from any big cities and with limited bus or train transportation. There is very little night life in Grand Lake. Shadowcliff and the Grand Lake area are great places to work if you enjoy the outdoors, love nature, like to hike or enjoy spending quiet time reading a good book or visiting with guests or friends. Grand Lake is not a good place for people who do not like nature or being out of doors. Shadowcliff is a no-smoking and pet-free facility for staff and guests.
Second jobs are not permitted for Shadowcliff staff or volunteers. If you need to earn extra money by working a second job, Shadowcliff is not the right place for you.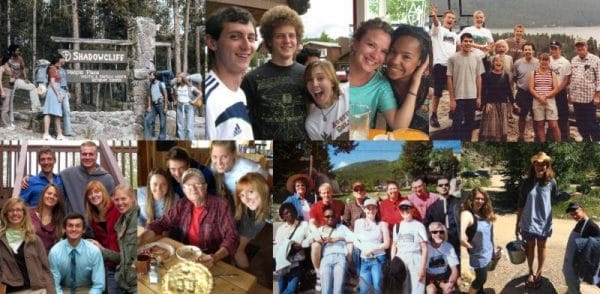 Positions Available for the 2019 Season
We are looking for people with open, searching attitudes, as well as a willingness to live with and accept persons of different views and beliefs, willing to do some hard work, learn skills, and participate in a variety of tasks. No matter the position, we hope and encourage all staff to take advantage of the trails and terrain of Rocky Mountain National Park, and the Arapaho and Indian Peaks Wilderness areas. Fishing, hiking, and canoeing are major free-time activities, as well as bowling, horseback riding, rafting, summer theater, local bands, etc. Trails lead directly from Shadowcliff's doorstep into Rocky Mountain National Park.
Assistant Manager  --- This position has been filled.
Cook--- This position has been filled. 
Maintenance Manager (click here for job description and compensation)
Office Assistant --- This position has been filled. 
These positions report to the General manager and are full-time, seasonal positions. It's ideal for these positions to stay the entire season, arriving mid-late May and heading to the next adventure around October 1st.
To apply: Please send your resume and three references to office@shadowcliff.org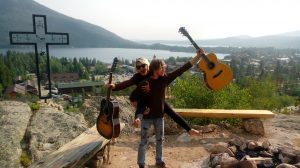 These full-time, seasonal positions assist in guest registration and hospitality, meal preparation, housekeeping, maintenance, painting, and working inside and outdoors, including some physical labor to keep Shadowcliff clean and beautiful. Staff are encouraged to connect with guests in the Shadowcliff community and assist in educational opportunities, interpretative programs and hikes. Staff may also assist in program research and presentation as part of the educational work of Shadowcliff.
Daily rotation of staff assignments provides variety in the work schedule with ample opportunity to hike, backpack, and explore. Staff work an average of 28-32 hours per week. Staff members are encouraged to participate in research and educational activities that further our mission.
It's ideal for Rotating Staff to stay the entire season, arriving mid-late May and heading to the next adventure around October 1st. College students are welcome to apply; we do allow a certain number of Rotating Staff to serve the majority of the season, returning to school late August, early September.
Compensation: Rotating Staff share rooms in Rempel Lodge at Shadowcliff. Compensation includes meals and lodging plus a monthly stipend of $600. Rotating Staff share gratuities from the Staff Appreciation Fund.
To apply: Fill out this online application.