Working at Shadowcliff
Grand Lake is a small mountain town located 2-3 hours from any big cities and with limited bus or train transportation. There is very little night life in Grand Lake. Shadowcliff and the Grand Lake area are great places to work if you enjoy outdoor activities, love nature, and are seeking a place of quiet reflection. Grand Lake is not a good place for people who do not like nature or being out of doors. Shadowcliff is a no-smoking and pet-free facility for staff and guests.
Second jobs are not permitted for Shadowcliff Hospitality Staff. If you need to earn extra money by working a second job, Shadowcliff is not the right place for you.
Equal Opportunity Employer
Shadowcliff is an Equal Opportunity Employer. It is the policy of Shadowcliff to provide equal employment opportunities regardless of race, color, national or ethnic origin, age, religion, disability, sex, sexual orientation, gender identity and expression, veteran status, or any other characteristic protected under applicable federal or state law.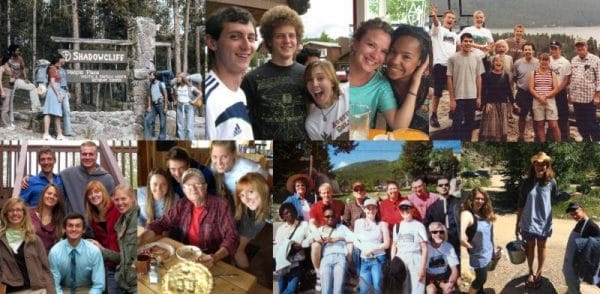 Now Hiring for the 2021 Season!
2021 Seasonal Positions
We are looking for people with open, searching attitudes, as well as a willingness to live with and accept persons of different views and beliefs, willing to do some hard work, develop new skills, and participate in a variety of hospitality and housekeeping tasks. No matter the position, we hope and encourage all staff to take advantage of the trails and terrain of Rocky Mountain National Park, and the Arapaho and Indian Peaks Wilderness areas. Hiking, fishing, camping, stand-up paddle boarding, and kayaking/canoeing are major free-time activities, as well as, horseback riding, rafting, summer theater, local bands, etc. Trails lead directly from Shadowcliff's doorstep into Rocky Mountain National Park.
Guest Services Supervisor - THIS POSITION HAS BEEN FILLED
Maintenance Manager - THIS POSITION HAS BEEN FILLED
These positions report to Shadowcliff's General Manager, Emily Cesca, and are full-time for the duration of the season, requiring a full season commitment arriving approximately mid-May through October 1st.
To apply: Please send a letter of interest, resume, and three professional references to emily@shadowcliff.org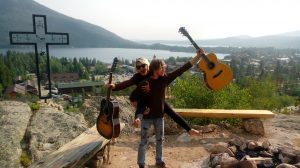 Hospitality Staff are responsible for working as a team to provide a variety of hospitality and housekeeping services for the full Shadowcliff campus and our guests, with close attention to health and safety policies and procedures. Detailed and conscientious demonstration of duties includes cleaning cabins, guest rooms, bathrooms, kitchens, and common areas in accordance with strict cleaning protocols, and some special projects. 
A variable schedule of 28-32 hours per week offers ample opportunity to explore the wonders of Rocky Mountain National Park and surrounding areas. Staff must arrive by May 24th and our season runs through October 1st. Preference will be given to individuals who can commit to the full season. Applicants must be at least 18 years old (20+ preferred), love the outdoors, and be able to work effectively with a diverse staff and guests.
Compensation: $600/month stipend, a share of gratuities, onsite room, and food for self-prepared meals. 
View full job description here.
To apply: Fill out this online application.