Shadowcliff has a deep history of volunteerism, with over 650 people from over 40 countries giving their time and talent to literally build our amazing campus! Our volunteers provide more than 1400 hours of service to Shadowcliff each season; wonderful people doing amazing things.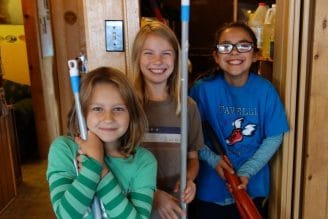 Pre-Season Volunteers
Join us! Plan now for Memorial Day and the weeks leading up to it. Check out this blog post for a glimpse into Volunteer Weekend, and this one for the legacy of volunteering at Shadowcliff. If you are interested in volunteering with us in May, please fill out this Volunteer Registration Form.
Summer Volunteers
We need both summer staff AND volunteers. Once we're open we tend to work with volunteers who can stay for longer periods of time, preferably a month, whenever possible. This permits training opportunities and integration with our staff. We also have shorter length volunteer opportunities during specific group stays. To discuss these volunteer opportunities, please contact Emily Cesca, our Director of Community Operations.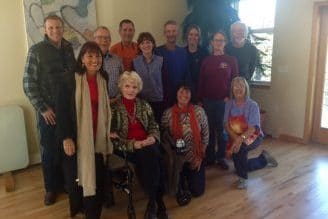 Board Members
As a not for profit organization, Shadowcliff is governed by a great group of volunteers who meet three to five times each year to set policy and plan for the future. For more information, contact Ariana Friedlander, Board Chair.