Please Welcome Our…
2021 SUMMER STAFF!

As Shadowcliff continues to navigate uncharted territory again this season, we are committed to care for the health and safety of our staff and guests. That commitment means we will continue to adhere to all of the State of Colorado and Grand County Public Health mandates. Additionally, we have completed the Grand County Compliance Verification process, acknowledging that we will abide by a wide variety of safety and cleaning protocols, masking and distancing, signage, employee testing, etc.
Our mighty, but smaller-than-usual team is made up of returning staff, prior volunteers, and folks who will be working at Shadowcliff for the first time. Our goal as a staff is to help make Shadowcliff a safe and supportive environment for all, and to adapt as necessary to changes in policies and procedures as operations continue to evolve.
Emily Cesca – General Manager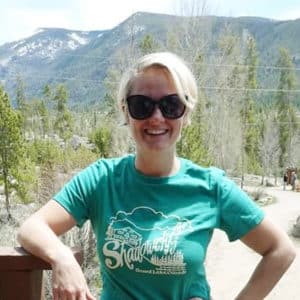 Emily has a professional background in administration, finance, operations, and personnel management. To balance out all of those left-brain activities, she also became a certified yoga instructor and has been teaching since 2016, specializing in Vinyasa Yoga, Restorative yoga, Stand Up Paddleboard yoga, and Yoga Nidra. A nature girl at heart, Emily is at home outdoors, whether in the water, in the jungle, or in the mountains, and she loves to experience the natural beauty of Shadowcliff and the surrounding area of Grand Lake. This will be Emily's fifth season at Shadowcliff! 
Caleb Gusloff – Maintenance Manager
Caleb has worked many jobs in the construction industry as a carpenter and laborer. In 2019 Caleb started community college, and recently graduated with an Associate's Degree focused on architectural drafting and building science. Caleb has been volunteering at Shadowcliff for the past six years. During this time he could be seen helping with much needed construction and maintenance projects, and other miscellaneous tasks. As a regular volunteer, he has always been interested in spending an entire season working at Shadowcliff. As the Maintenance Manager, he is excited to use his skills to help the Shadowcliff community, and is looking forward to creating lasting relationships with the people of Shadowcliff. In his spare time Caleb likes to be outdoors, fish, hunt, travel, attend concerts, cook, create art, and have a good time in general. We are looking forward to having Caleb onsite this year, and hopefully many more to come!
Alanah Rempel – Guest Services Coordinator
Alanah is no stranger to Grand Lake or to Shadowcliff. She was born and raised in Grand Lake and her grandparents started Shadowcliff! It was certainly a great place for her to spend time as a kid. Alanah worked at Shadowcliff in 2013 for part of the season on the rotational staff. Then in 2017 she worked as the Office Manager, in 2019 as the Lead Kitchen Assistant, and again in 2020 as one of the On-Site Coordinators along with her husband Brandon. Alanah and Brandon spent the past couple of winters working at a lodge on Donner Summit in California. In her spare time she enjoys macramé, weaving, and hiking. Shadowcliff is blessed to have Alanah return yet again this summer to help us navigate another unusual season! 
Meg Kennedy – Hospitality Supervisor
Meg currently resides in sunny southwest Florida. She is blessed to be able to return to Shadowcliff for a second season, the first being in 2019, when she worked as part of the Rotating Staff. When she's not working hard to keep things neat and tidy, you can find her out kayaking, fishing, doing some car karaoke, or finding ways to work towards the greater good. As the Hospitality Supervisor she is looking forward to serving and engaging with the Shadowcliff community once again. We are excited to have Meg join us again and take on this leadership role amongst the 2021 seasonal staff! 
Angel Vazquez – Hospitality Staff
Angel is just a guy from California on his own search for meaning and destiny. His adventurous spirit has led him to Shadowcliff and Colorado for the first time, and he is eager to be a part of the team! He is a Certified Neuro-Linguistic Programming Practitioner seasoned in the field of consciousness. He enjoys sunset motorcycle rides, meeting new people, and learning about life and its curiosities. His passions include art, wine and tea tasting, vintage book collecting, and spending time in nature.
Julia Del Rosario – Hospitality Staff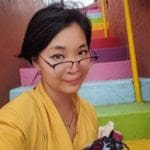 Julia was born in China, in Shanxi province. When she moved to America, her whole life changed. Mainly raised in Texas, she graduated from the University of North Texas with a Bachelor Degree in Art Education. Eventually, she would like to become an elementary or middle school teacher. Ever since she was a child, she grew up having a passion for art. She works and explores different types of media, as a way to challenge her creativity.
She is not afraid to try something new and enjoys traveling. Colorado is definitely one place she loves to explore. She hopes to move up there in the future. She feels very connected to the environment, especially the beauty of nature and the wildlife. She has visited Grand Lake several times and has done many hikes and other activities there. What brings joy to her life is meeting new people and learning new things.
David Fillman – Hospitality Staff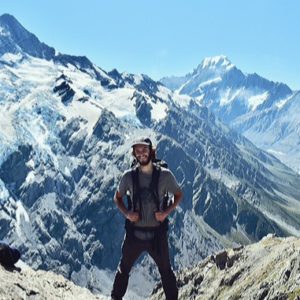 David grew up in York, Nebraska, and graduated from Ohio State University with a degree in Political Science in 2019. He is a lover of the outdoors, and has spent much of his time since university exploring the backcountry of Montana and New Zealand. He has visited Grand Lake a few times with his family, and is looking forward to having the opportunity to get to know the place more fully. In his spare time he likes to explore, to cook, and to read.
Sydney Sirkin – Hospitality Staff
Originally from Connecticut, Sydney is a 2021 graduate of Elon University in North Carolina. She majored in Arts Administration with minors in Theatre Design and Environmental Studies. She loves to practice yoga, read, write, and spend time outdoors. Sydney is so excited to see Colorado for the first time and to be part of the Shadowcliff family! 
With the new year comes the opportunity to bring out the best in ourselves. 
Thank you for being part of our community of donors, volunteers, and friends. We're grateful to have supporters like you.