By Jay Liebenguth
Hillary Mizia, has been on the job as Shadowcliff's Executive Director since last Fall. In fact, her initiation was the November Board Meeting. Thankfully her Quaker background makes her a self-professed 'committee geek.'
"I love committee work and the interpersonal relationships and how it all connects. I'm a total process person." she said. "It was a real joy to see all the people in the room and that it's a healthy relationship. It's a healthy board."
So, it seems time to meet Hillary and find out a little about her.
Hillary hails from outside Philly. She moved out West to go to school in Prescott, AZ where she received her undergraduate degree in Experiential Education with a focus on Environmental Studies. She moved to Fort Collins in '97.
Community & Environmental Activism in Ft. Collins
While working on her Masters in Environment and Community, she got a job at New Belgium Brewery, initially doing tours and tastings. As part of her course work, she created a position for herself as Sustainability Goddess. Not always as glamorous as it sounds, her first year was spent gathering and reporting on data to separate facts, from the stories they were telling themselves. "A lot of people thought we were doing a lot more than we actually were. And really, the only way that you can get people to see that is to put the numbers in front of them. Then you have to question the numbers." By the time she left in 2006, she had designed and contributed to many of the sustainability systems still in place today.
Later, she started her own consulting company, PriZm Sustainability to work with a wide range of clients across all sectors: business, government, non-profits, and schools, helping them to find their own sustainability story.
Hillary's connection to Shadowcliff began more than 12 years ago when Bob Mann invited her to speak about what was happening at New Belgium. She also travels in the same circles as another Board member, Ariana Friedlander. She started to see increased activity on Ariana's Facebook feed related to Shadowcliff and became interested. Soon those conversations continued with Bob and other members of the board, resulting in her hire, late last year.
Taking Action at Shadowcliff
Summing up her thoughts so far and the things she's looking forward to, Hillary says:
"I feel that the board wanted to explore having this different management position – and off-site Executive Director and an on-site General Manager, so that the ED could really look at the whole picture and really blow it up. And that really excites me!"
She also likes to talk about elevating the Shadowcliff mission in every conversation, feeling that it's important to lead with a clear consistent voice about why we're here, in the first place.
Hillary is interested in the same challenges that Grand Lake shares, specifically, how to look at the potential of a four-season economy. "Our season is 4 months. Who are we the rest of the time?"
She believes compared to many nonprofits, Shadowcliff is quite healthy thanks, for the most part, because we are self-sustaining.
Hillary's Home & Hobbies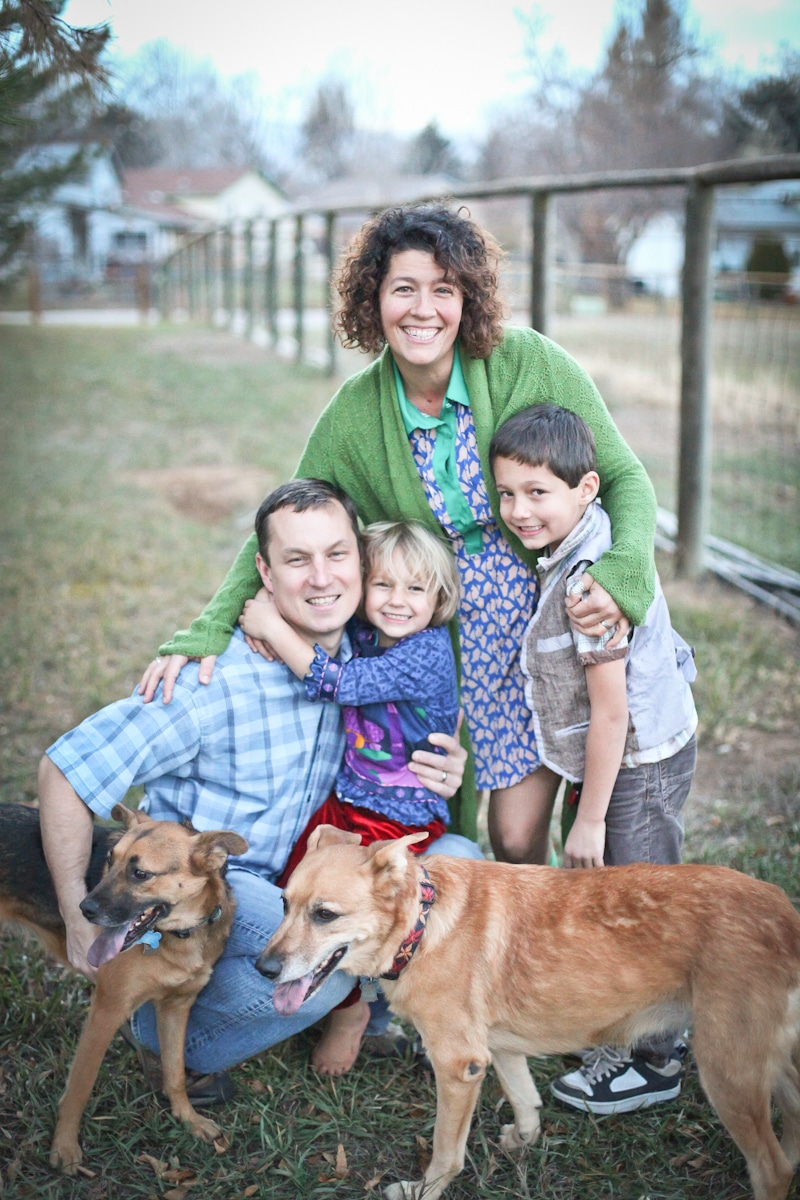 Her family consists of a husband of 12 years, John (an engineer) and two kids: 9 year old son, Miles and 6 year old daughter, Ella. Plus, two dogs.
When she's not working, Hillary likes to knit (her winter sport – complete with a Thursday knitting circle) + hiking, snowboarding, biking and all the other stuff a Colorado person would enjoy.
When Hillary and her husband moved to Fort Collins, they bought a 2 acre lot with a hundred year old home on it. Eventually, they plan to deconstruct, rebuild, and then live and farm on the land they call "Lazy Fox Farm".
Sharing the Shadowcliff Secret
Hillary will be a wonderful addition to the Shadowcliff team, bringing a wealth of enthusiasm, creativity and wide network of connections within the State and the sustainability sector. One of the things she's found herself saying since coming on board is, "Shadowcliff is Colorado's best kept sustainability secret."
She intends to change that.
Jay Liebenguth is a business journalist focused on gaining insights from talking with business leaders and sharing their stories with his audience. He produces and hosts two radio shows each week to introduce you to some of the rising stars in the business community and to expose you to new and proven concepts from people who have "been there, done that." His format provides visibility, credibility, and direct "why to buy" publicity for his guests. He interviews over 250 people per year, most in a live, unedited setting.
Jay has been an active member of Shadowcliff's marketing committee since 2012.