Rocky Mountain Folk School Officially Launched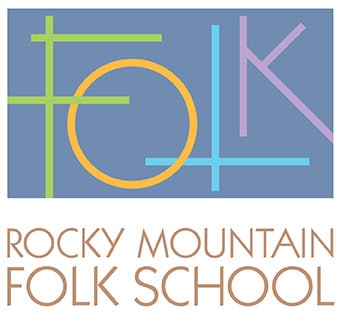 The Rocky Mountain Folk School will help to grow the local economy through classroom and seminar offerings for skill-based traditional crafts.
Under the guidance and support of DiAnn Butler, Director of Grand County Economic Development and Ken Fucik, Chairman Grand Lake Creative District, a collaborative community effort has worked to start up the Rocky Mountain Folk School in 2022. The committee has representatives from: Grand Lake Area Historical Society, Grand Arts Council, Grand Lake Rotary Club, Rocky Mountain Repertory Theatre and Shadowcliff Mountain Lodge.
"This will help the community further its creative vibrancy and economic development year-round and connect people through the joy of learning," Butler says.
The folk school has been supported by the Town of Grand Lake with a grant for pottery equipment as well as lending the use of the Pitkin Annex and Grand Lake Center for classes.
Mission
Provide year-round learning experiences of traditional arts and crafts that engage the hands, warm the heart and stimulate the mind, in an inspiring and inclusive mountain lake community.
Upcoming classes:
Beginner Rug Hooking – Lisa Hut and Robyn Stephenson
– April 22-23, 2022
Plein Air Boot Camp (Oil Painting) – Scott Ruthven
– April 29-May 1, 2022
Pottery classes – Spring 2022
Primitive Rug Hooking Class – Theresa Raptine – Fall 2022