Testimonials from the Trail
Interview with Hiker: Sea Legs
Trail Name: Sea Legs
Given Name: Elysha Agne
Home State: Alaska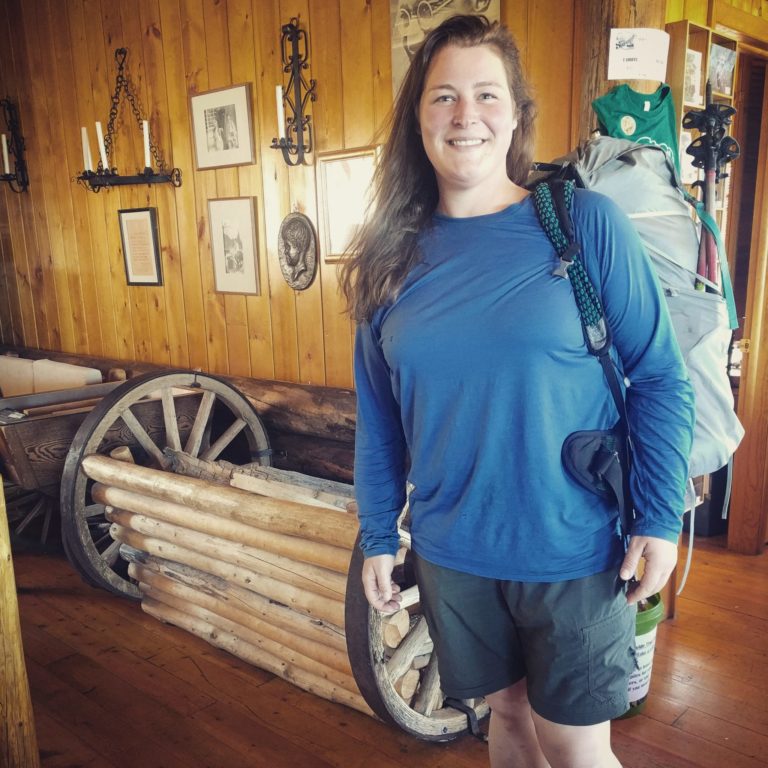 1.) Why did you decide to hike the CDT?
I like hiking and I like nature.
2.) What is the most challenging experience you have gone through on the trail?
Snow
3) What do you eat out there?
Fig bars, knor rice sides, and candy: jelly bellies
4.) What other hikes have you done?
I through hiked the Appalachian Trail in 2018 and hiked Patagonia in 2017. Nothing could have prepared me for the CDT, but those previous hikes gave me a good foundation. Colorado was definitely a test in mountaineering, I had never used snowshoes before this trail. 
5.) What has been your favorite stretch of the trail so far?
From the Argentine Spine to Grey's Peak, these were fantastic view and were incredibly challenging. 
6.) How did you get your trail name?
The short story is I work on boats.
7.) How did you find Shadowcliff? 
Other trail hikers told me about this place, Shadowcliff is also listed in the Yogi Guide, and I saw an info comment on the Gut Hook app. 
8.) In meeting other hikers on the trail have you found any commonalities in why folks decide to undertake this hike?
There's a significantly high number of left handed people on the CDT. And people have an incredibly diverse mix of backgrounds that lead them here. Everyone does their hike for their own reasons. 
9.) What is your most valuable piece of equipment for the trail?
I'm very fond of my long handled spoon.
10.) How much does your pack weigh and how many miles on average do you hit in a day?
My pack base weight is 12 lbs. In Colorado the miles have been so variable because of so many factors, I'd say I average 20 miles per day in Colorado. 
11.) What advice do you have for people who are interested in hiking the CDT?
Do another trail first, don't do this one first. Other trails will help prepare you for the CDT. 
___________________________________________________
People of the CDT: Testimonials from the Trail is a Shadowcliff initiative in partnership with the City of Grand Lake, a CDT Gateway Community. Our goal is to bring awareness both locally and to a wider audience of the Continental Divide Trail and the people that hike it.