Shadowcliff

2020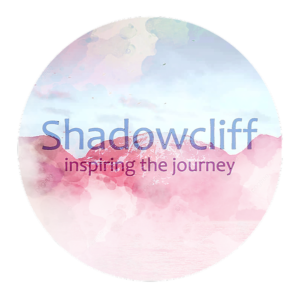 About The Board of Directors
For almost 20 years, Shadowcliff has functioned with the help of a Board of Directors composed of volunteers who bring strong commitment as well as critical expertise to ensure progress toward Shadowcliff's vision. The Board currently has 10 members, an Executive Committee (Chair, Secretary, and Treasurer), and  7 essential committees including Board Development, Facilities, Finance, Fund Development, Executive Director Support, Programs, and Values. The Board meets for a one-hour video conference each month, and in-person twice each year at Shadowcliff for a 1-2 day retreat (May & Sept).
Meet Our Board!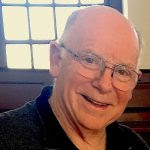 Skelly Warren – Chair
James Skelly Warren is a retired theatre professor. His 1972 connection to Grand Lake and ultimately Shadowcliff was summer theatre; his wife, Judith, and he revived the The Rocky Mountain Repertory Theatre in 1995 and after 9 years retired. In 2007-2013 they were delighted to serve Shadowcliff as on-site managers. It was Skelly's love and commitment to Shadowcliff, Grand Lake and the surrounding natural beauty that brought him to the Shadowcliff Board of Directors. He was selected as Chair in September 2020.
 Larry Leblang – TreasurerLarry's career path has included roles such as General Manager and Director of Finance for a number of organizations, primarily in the non-profit community. He holds an M.P.A. (Masters of Professional Accountancy), a B.A in Philosophy, and has been licensed as a C.P.A. His spiritual practice has embraced both Eastern and Western mysticism for the past 50 years. One of his favorite activities is getting outdoors for spiritual retreats and connecting with nature. His current writing project endeavors to utilize a "spiritual science fiction" format to support "compassion and healing" within individuals and the larger community.
Chris Van Roekel – Secretary
While living in Fort Collins, Colorado, Chris began volunteering at Shadowcliff in 2015 as part of the early May volunteer group. He enjoys the beauty of the creation that surrounds Shadowcliffand the opportunity to connect and build relationships with fellow volunteers in a setting like none other. After receiving masters and doctoral degrees in mechanical engineering from Colorado State University, Chris now resides in Indiana where he now lives and works as an engineering team leader for a large engine manufacturer. In his free time, you can find Chris working on his golf game or on his road bike on flat, wind-blown country roads.
Michael Dorosh
Michael Dorosh is a retired small business owner who now devotes his time to a number of volunteer endeavors. Since 2004, he has been Director of the annual HIV Retreat at Shadowcliff, started over 20 years ago by the founders of Shadowcliff. Michael serves as Director of Treatment Educat10n Network (TEN). Its programs include the HIV Retreat, monthly Community Educat10nal Forums, and the UB2 social group. Nationally, he is very involved in the AIDS Treatment Activists Coalition (ATAC) and the Global Community Advisory Board of the AIDS Clinical Trials Group (ACTG). He also serves on the University of Colorado ACTG CAB (Community Advisory Board) and the Colorado State ADAP Advisory Committee. He enjoys gardening, camping, hiking, and spending time with his best friend Rocket.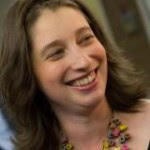 Ariana Friedlander
Ariana Friedlander, MPA is a community organizer, a social entrepreneur and the Founder of Rosabella Consulting, LLC. She works with leaders doing business as UNusual. Ariana specializes in fostering positive change in an organization's culture so it remains relevant in the 21st century. Ariana received the 4th Annual Quid Novi award for Innovative Thought for EntrepreNerds™.  She has her Master's in Organizational Leadership from the University of Delaware and her BA from Hampshire College. Ariana lives in Fort Collins, CO with her husband and daughter.
Jamie Frazier
Jamie first visited Shadowcliff while serving as CEO of an environmental organization in Kansas City during which he expanded his understanding of sustainability issues, climate change, community advocacy and volunteerism. During several visits he found Shadowcliff to be a haven for education, inspiration and rejuvenation. Jamie spent the first ten years of his career working for the Oklahoma Department of Corrections where he learned much (in retrospect) as a Warden and Deputy Warden.
Subsequently he worked for nearly 30 years as CEO and regional manager of continuing care retirement communities coast-to-coast, most recently in the Kansas City area. He and his wife Judy vacationed with their four kids in the mountains for many years and he has a decades-long interest in sustainable design.
Recently retired, he looks forward to spending time with family and his three granddaughters.
Jay Liebenguth
Jay Liebenguth is a writer and strategic communicator. A sometimes business journalist, he has focused on gaining insights from talking with leaders and sharing stories with his audience. He has produced and hosted radio and television shows and asked questions, most of his professional life. He is a voracious reader and semi-professional photographer. He loves to cook and chase the grandchildren around the house. Jay has been an active member of Shadowcliff's marketing committee since 2012.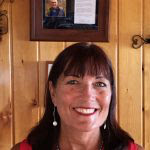 Sue Rempel 
Sue spent almost every summer of her life with her family in Grand Lake since 1957, building and helping with every aspect of Shadowcliff.  After an injury temporarily kept her away, she's happily serving on the board to support Shadowcliff's future, bringing the vision and commitment that Warren and Patt Rempel held as they built each building— their dream and life's work.  Sue's love of Grand Lake extended to her two sons, Alexander and Nicholas, who experienced the magic for nearly every summer of their childhoods. Sue, a hospice nurse, lives in Santa Fe, NM with her family.
Terry Woodbury
Terry discovered Shadowcliff's magic on a week-long retreat with 40 members of his Kansas City congregation in 1976. Six of those individuals have since served as managers, staff or on the board. He designs and facilitates processes that change an organization's or community's culture, and coaches CEO's through organizational transition. He and Eldonna have 3 children and 7 grandchildren. They divide their time between Kansas City and Denver.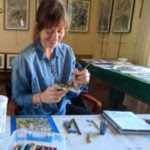 Kelly Yarbrough
Kelly has been in the Shadowcliff community since 2009, first as a Summer staff member and volunteer, now as a member of the board. Kelly is an artist and program coordinator based in Manhattan, Kansas. She works with Prairiewood Retreat & Preserve, manages the Tallgrass Artist Residency, and enjoys serving her Kansas Flint Hills community through a variety of organizations including Friends of the Konza Prairie board, the Manhattan Arts Center, the Kansas Creative Arts Industries Commission, and the Flint Hills Tourism Coalition. She enjoys dogs, trail rambling, and occasional headstands in the prairie.
FURTHER INSIGHT
Board members were asked to reflect on this question: What do you see as the best results of COVID 19?  
Kelly: In April, I read a whole book, cover to cover, without stopping for months at a time. That hasn't happened in a long time! I'd like to say that maybe we've learned how to slow down and prioritize our lives in better ways, but I don't know if that's true. In my community, I did see more families spending time together outside, more support of local businesses, my grandma learning how to use Zoom and loving the new possibilities of accessibility! Glimpses of better ways. Hopefully, we can hold on tightly to these and other good things, and let go of the rest.

Ariana: The pandemic has definitely thrown us for a loop at Shadowcliff and yet it's been amazing to see the ways our community has rallied together. Even though we couldn't do all the things we normally do onsite, like volunteer weekend and meeting as a board, I feel a deeper sense of connection with the Shadowcliff community as a result of the ways we have banded together to make it through this challenge. In many ways, I feel this crisis has accelerated our growth as an organization to rise to the changing needs of serving the greater good in the 21st century. I see strength and resilience in the Shadowcliff community that is inspiring and I'm so grateful to be a part of it.

Chris: I would have to say that the best result from Covid for me has been the reminder of the value of personal, connected relationships with others. Prior to Covid I certainly took for granted the ease of meeting with people, sharing a meal with people, or just spending time talking with people in person. With the social distancing that is taking place I do miss that type of connection and understand the real value and purpose that it has for our lives.

Larry: Our learning and incentive as how to best take the Shadowcliff experience of connection offsite and offer an ongoing array of opportunities to the SC community.

Jay: I think the past 6 months have sharpened skills around perception and acceptance. If you can change your view about "good and bad," you can be more accepting of the changes that are going on around us.

Skelly: I learned that the SC Board is made of scrappy resourceful individuals, and the best outcome we can have from Covid 19 is that this talented and determined group will take all of the resources they can muster and start moving into a fully realized SHADOWCLIFF 365.

Jamie: COVID 19 has prompted creativity, viability, adaptability and action that would likely not have occurred had we not had the challenges it presented. We have, in a few months, accomplished far more than we thought possible – revising and implementing policies and procedures to open the cabins; shifting to onsite and offsite programming 365 days a year; hosting a virtual auction with great results; creating and implementing volunteer programs including Building the Fire and Communiversity courses; and celebrating with a wonderful virtual Gala! None of this was possible (or even thought of) without the commitment of excellent staff, board members and of course, our entire Shadowcliff community. We are now propelled into the future to find new ways to stay relevant, true to our values and bring about life transformations!

Michael: The Ten Laws of Nature from the Bob & Judith Interpretive Trail at Shadowcliff are profound; and though not needed, I believe the evolution of the COVID19 virus is yet more validation of these laws. The Chi of Nature is trying to control the human population as the earth cannot sustain us because of the human disregard of our planet. Sars CoV 2 is very much an integral part of nature.
Nature rewards adaptation: Humans have had to make major adaptations to preserve our lives.
Nature curbs excess from within: The pandemic has greatly, though temporarily, reduced our destructive impact on earth.
Nature acts locally with rippling effects: COVID19 disease started/starts in a local community/family/village and rippled/ripples across communities, urban and rural areas & regions, continents, and the entire planet.
Nature favors diversity: The virus affects different people in a multitude of degrees of severity, from no symptoms at all to death, which in and of itself, has made it so lethal and difficult to trace & treat (hence its persistence).
Nature rewards cooperation: The only effective counter to its spread has been the concerted and cooperative efforts by all human inhabitants of earth
Sue: I think the best thing that came out of COVID 19 has been connecting with our Shadowcliff family through Building the Fire, Communiversity and creative ideas around Shadowcliff 365.
Terry: We became a high performing Board!
Shadowcliff is also supported by a group of Advisors. Advisors assist on an as needed basis as projects or guidance is required by the Board or staff. Look for an introduction to the Advisory Council coming soon!
Within the Board Development Committee, a Nominations sub-committee is formed each year. The Nominations Committee's task is to assess the needs of the Board membership in terms of diversity and skills. As board member terms end, the committee searches for new members. This year the committee will be looking for 2-4 additional members. Interested in learning more?
Contact Terry Woodbury 
woodbury57@gmail.com